Nick & Carlos will give us an introduction to .NET programming and application development with focus on security.
Great subject for those who want to start learning about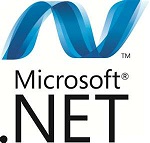 reverse engineering software, code review, fuzzing and  development in general.
Bring your laptops. What the hell else do you think we do here?
LOCATION: 1723 W 37 Street
Hialeah, Florida, 33012 USA
Time: 1:PM
(Entrance in the rear by the van)