Alright kids…
On April 28th there will be 3 awesome events you should attend at Planet Linux Caffee in Coral Gables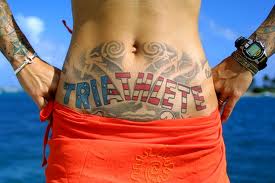 South Dade Linux User Group at 10:30 AM EST
Please Join us Saturday, April 28 for our monthly lug meeting starting at 10:30am at the Planet Linux Cafe located at 1430 Ponce De Leon Boulevard, Coral Gables, FL.
Hackmiami at 1:30 PM EST
Two awesome presentations
PRECISE PANGOLIN LAUNCH PARTY!!!
The Ubuntu team is pleased to announce the final release of Ubuntu 12.04 LTS (Long-Term Support) Desktop, Server, Cloud, and Core products, on April 26, 2012.
Codenamed "Precise Pangolin", 12.04 continues Ubuntu's proud tradition of integrating the latest and greatest open source technologies into a high-quality, easy-to-use Linux distribution.  The team has been hard at work through this cycle, introducing a few new features but mostly fixing bugs.
With Ubuntu 12.04,  Kubuntu, Edubuntu, Xubuntu, Lubuntu, Mythbuntu and  Ubuntu Studio also will reach the final release on 04/26/2012.
"Florida Ubuntu Loco Team", "South Dade Linux User Group" and "Coral Gables Open Source User" wants to celebrate with you "Precise Pangolin" release at Planet Linux Caffe (1430 Ponce De Leon Blvd. Coral Gables, FL. 33134) on Saturday April 28th
10:30AM South Dade Linux User Group, monthly meeting
1:00PM HackMiami
5:00PM "Ubuntu Hour"
6:00PM "Precise Pangolin" Party
The Ubuntu Counter Project – user number # 3761