Hey Kids!
This is Hat Trick from Hack Miami and boy did I come back from an Awesome trip from Holland. So I was walking around Amsterdam looking for cool places to hang out and chill with some of my brethren of the Universal Life Church and the hackers of the local spaces at the bars and coffee shops. Then this place got cold and I am like shit I need to my tricorder phone device to get me some nice hot coffee. Luckly I came across a T Mobile store and got a prepaid SIM card. Now I have to unlock this phone. I dont have a computer nor is my phone rooted. So what do I do? First I put the newly bought prepaid SIM Card in my phone. The New Sim card must be in the phone for it to work
THIS IS FOR INFORMATIONAL AND EDUCATIONAL PURPOSES ONLY
Go the phone and dial in *#197328640#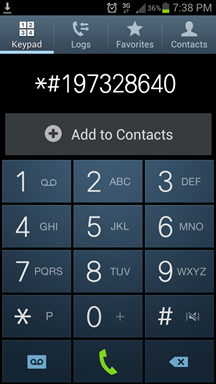 You will then get this screen which is the main menu to the service mode menu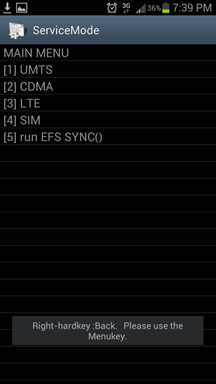 Now [1] Debug Screen > [8] Phone Control > [6] Network Lock > Options [3]Perso SHA256 OFF > (after choosing this option, wait about 30 seconds), then go back one step by pressing the Menu button then select Back.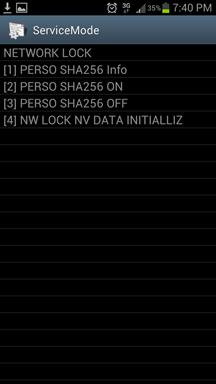 Now choose [4] NW Lock NV Data INITIALLIZ Wait for a minute. Then reboot the phone.
BAM! I was able to use my dutch number and use dutch 3g wireless which was a lot better than the wifi at the coffeeshops which seems to be throttled…
This made my trip more awesome. I got the GPS to work and swap facebook contacts with some chicks and made a lot of cool people.
So next time you are out on that adventure kids you know how to unlock your phone!