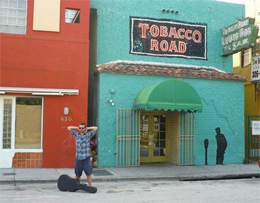 Surviving Miami 2013
Event Start Time: 10:00pm
Event End Time: ~12:00am
Tobacco Road Address:
626 S Miami Ave  Miami, FL 33130
Venue Phone: (305) 374-1198
http://tobacco-road.com/contact/directions-map/
Surviving Miami is a free, download-only musical compilation to be hosted on Rockkulture.com, featuring 30 of South's Florida best and under-exposed original rock bands, set to be released during the weekend of May 17 and 18, to coincide with sponsor HackMiami's annual Hack Miami conference at the Holiday Inn Oceanfront in Miami Beach (www.HackMiami.com). The compilation will be distributed via download card at the release event, which will feature an evening nights of 30 to 45 minute sets from Surviving Miami bands and will have instruments back-lined by the local band, the Deadly Blank, to allow the large number of bands performing to change over with ease. The attendance will be boosted by free admission for HackMiami conference attendees to the event, in addition to the general and social media promotion by the compilation sponsors and performing artists.
Although the actual lineup is subject to the availability of the individual artists, here is the current Surviving Miami band list: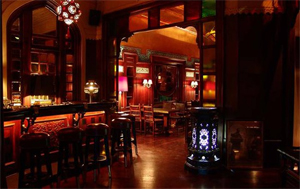 Bajo Tregua
By default
The deadly blank
Radio clip
Soundcircles
Space between words
The super fuzz
Yt cracker
Current Sponsors: HackMiami, Radio-active Records, Headquarters, Rockkulture.com, Graceful Sounds FM, The Shack North Studios, Leti's Liquors and Sector 8 Productions