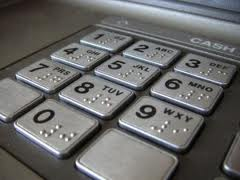 A 2011 hacker break-in at banking industry behemoth Fidelity National Information Services (FIS) was far more extensive and serious than the company disclosed in public reports, banking regulators warned FIS customers last month. The disclosure highlights a shocking lack of basic security protections throughout one of the nation's largest financial services providers.
Jacksonville, Fla. based FIS is one of the largest information processors for the banking industry today, handling a range of services from check and credit card processing to core banking functions for more than 14,000 financial institutions in over 100 countries.
The company came under heavy scrutiny from banking industry regulators in the first quarter of 2011, when hackers who had broken into its networks used that access to orchestrate a carefully-timed, multi-million dollar ATM heist. In that attack, the hackers raised or eliminated the daily withdrawal limits for 22 debit cards they'd obtained from FIS's prepaid card network. The fraudsters then cloned the cards and distributed them to co-conspirators who used them to pull $13 million in cash from FIS via ATMs in several major cities across Europe, Russia and Ukraine.  Read the entire article here >>
Source: KrebsOnSecurity.com | by Brian Krebs
---
Also read this related article:
From: Ars Technica.com | by Dan Goodin
How hackers allegedly stole "unlimited" amounts of cash from banks in just hours
Feds accuse eight men of participating in heists that netted $45 million.
Federal authorities have accused eight men of participating in 21st-Century Bank heists that netted a whopping $45 million by hacking into payment systems and eliminating withdrawal limits placed on prepaid debit cards.
The eight men formed the New York-based cell of an international crime ring that organized and executed the hacks and then used fraudulent payment cards in dozens of countries to withdraw the loot from automated teller machines, federal prosecutors alleged in court papers unsealed Thursday. In a matter of hours on two separate occasions, the eight defendants and their confederates withdrew about $2.8 million from New York City ATMs alone. At the same times, "cashing crews" in cities in at least 26 countries withdrew more than $40 million in a similar fashion.
Prosecutors have labeled this type of heist an "unlimited operation" because it systematically removes the withdrawal limits normally placed on debit card accounts. These restrictions work as a safety mechanism that caps the amount of loss that banks normally face when something goes wrong. The operation removed the limits by hacking into two companies that process online payments for prepaid MasterCard debit card accounts issued by two banks—the National Bank of Ras Al-Khaimah PSC in the United Arab Emirates and the Bank of Muscat in Oman—according to an indictment filed in federal court in the Eastern District of New York. Prosecutors didn't identify the payment processors except to say one was in India and the other in the United States.    Read the entire article here>>
Source: ArsTechnica.com |  by: Dan Goodin