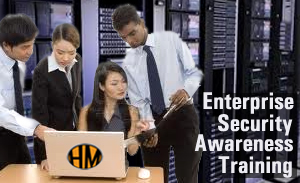 Course Description:
This comprehensive all day course will go over information security principles and practices that are integral for the successful and secure operation of a business enterprise. The course will go into detail on social engineering attack methods, real hacking methods that are used by attackers to breach the perimeter of an enterprise, and will go into detail on defensive and preventative measures.
Furthermore, proper "terms of use" network and workstation policies will be discussed in addition to showcasing offensive and defensive methods.
By the end of the course, the student will have an understanding of the attack process and the mindset of an attacker. The student will have have studied the latest attack methodologies that are currently in use, and will have a greater understanding and awareness of potential vectors and points of compromise.
Minimum Student Requirements:
– A Laptop with at least 4Gb of RAM with the ability to run multiple virtual machines.
Target Audience: The class is perfect for businesses seeking to train their staff to have intuitively defensive skill sets within the realm of information security, especially for businesses that deal with sensitive information such as financial data or valuable intellectual property.
About the Instructors

Alexander Heid is co-founder and President of HackMiami, and is a Senior Security Researcher at Prolexic Technologies with the PLXsert team. Previously Heid served as Chapter Chair for South Florida OWASP. He has previously worked within the finance and defense industries as a vulnerability analyst.
Heid's specialties include digital crime intelligence analysis, application security auditing, vulnerability analysis, penetration testing, and malware reversal. Much of the research he has participated in has been featured at national industry conferences and global mainstream media.
Rod Soto is the Secretary of the Board of HackMiami. HackMiami is made up of experienced information security professionals that have years of experience working with large corporations, governments, and small businesses. Members of HackMiami are on the cutting edge of vulnerability research and regularly present at local information security group meetings (ISSA, OWASP) and international hacking conferences around the world (Defcon, HOPE, OWASP AppSec, Hacker Halted).