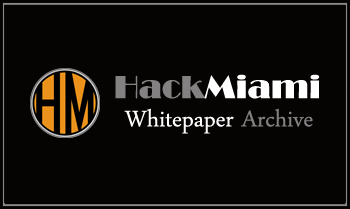 We invite you to visit HackMiami's Whitepaper Archive.
HackMiami publishes whitepapers for researchers, businesses, and technical audiences. Our papers cover a variety of topics and investigate the latest developments in internet security and important trends in the global threatscape.
Because the terrain of the digital landscape is constantly shifting, we invite you to visit our archive often to download our latest research. You may also be interested in our HackMiami Presentation Archive where we share content from past HackMiami meetings and events.