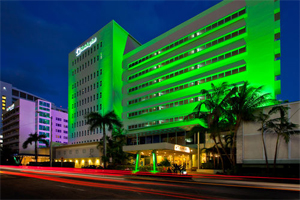 The HackMiami 2014 Hackers Conference seeks to bring together the brightest minds in the information security industry and the digital underground. This conference will showcase cutting edge tools, techniques, and methodologies that are at the forefront of the global threat landscape.
HackMiami 2014 Hackers Conference Kickoff Gathering  – Friday May 9th, 2013, 8:00 pm; Hacker Meetup/drinks at TBD
The HackMiami 2014 Hackers Conference offers some of the most cutting edge training courses in vulnerability research and exploitation methodologies. These all day courses are restricted to approximately 12 attendees in order guarantee the most effective engagement between the instructor and student.
Available Courses – May 9, 2014 – ALL DAY TRAININGS
Enterprise Penetration Testing Methodologies with Rod Soto
Secure Coding Bootcamp with Jim Manico
RFID/NFC Workshop for Fun & Profit with Nahuel Grisolía
For more information: Visit HackMiami.com>>