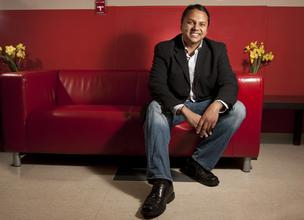 Gary Bahadur – Security Industry Pioneer and Founder of Foundstone
Gary is the founder of KRAA Security LLC with over 15 years of experience in the information security and technology industry. KRAA Security was founded in 2007 to address the security needs of companies in all industries. KRAA Security protects organizations from threats through a combination of prevention services in Application Security, Network Security, Social Media Security, Operating Systems Security, and Compliance Measure.
Gary was the cofounder and CIO of Foundstone Inc., a $20M security vulnerability risk management firm with five offices in the United States and one office in Singapore and one office in India. He conducted business development, corporate strategy development, client management, information systems development, consultant management, public speaking engagements and conducted security consulting engagements for Fortune 100 companies against NIST, COBIT, SOX, HIPAA and other standards. Foundstone was sold to McAfee for $86 Million in 2004.
As a Senior Vice President of Bank of America, Gary redesigned the Global Threat Management Lifecycle strategy and Risk Forecasting strategy and was a catalyst for delivering risk mitigation strategies and solutions. Gary was also the President and cofounder of Ether2 Corporation managing business development, client acquisition, marketing, fund raising and the strategic direction and a manager at Ernst & Young where he developed security practices, practice aids, work programs and education material. He created the methodologies for security profiling services for Ernst & Young and content for the Vulnerability Service of the eSecurity Solutions group and developed and taught the "Extreme Hacking" course.