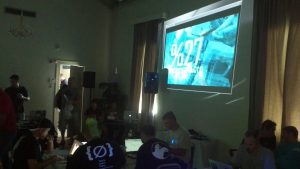 The annual Hack The Flag is happening on September 10 2016
https://www.eventbrite.com/e/annual-hack-the-flag-and-chili-cookoff-tickets-26710870934 (Registration)
We have a lot of new stuff for this year:
• Speakers/panel to kick things off.
• 2 games, one for experienced people (from our friends at Kommand && Kontroll) and the other for newbies
• Lockpick village
• speakers/panel to kick off the event
• Food & drink and a Beer-garden!!
Sign up!!!
Location will be in the Graham Center ballroom, which is part of the Student Union on the FIU main campus.
WHEN
Saturday, September 10, 2016 from 10:00 AM to 6:00 PM (EDT)
WHERE
FIU – Graham Center – 11200 Southwest 8th Street, Miami, FL 33199