OSSINT Micro Expressions & SE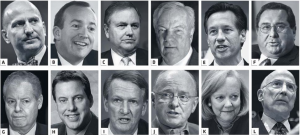 Misgizmo will give a presentation about Open Source Intelligence, Micro Expressions and Social Engineering. This presentation will cover the use of OSSINT & Micro expressions to successfully, perform Social Engineering attacks.
Social Engineering is defined as:
Social engineering, in the context of information security, refers to psychological manipulation of people into performing actions or divulging confidential information. A type of confidence trick for the purpose of information gathering, fraud, or system access, it differs from a traditional "con" in that it is often one of many steps in a more complex fraud scheme.
The term "social engineering" as an act of psychological manipulation is also associated with the social sciences, but its usage has caught on among computer and information security professionals.[1]
2PM Broward Main Library
100 S Andrews Ave, Fort Lauderdale, FL