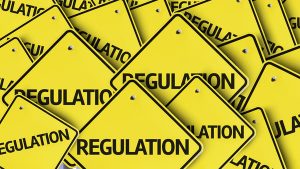 "As infosec professionals, we have to keep up on the latest threats and issues emerging in cybersecurity.  Certainly the recent WannaCry incident is a perfect example of this.
But in addition to that, we also need to keep abreast of updates and changes in regulations, standards and the like that can also affect us and the companies we work for or help protect.  At this meeting, Michael Brown will be going over some of the more recent happenings in this area.
NIST is currently working on an update of their Cybersecurity Framework.  As part of this effort, they recently held a workshop at their headquarters to review the input from their draft v1.1, and to gather further information on taking the Framework forward.  Michael was there and will tell about his experiences at the event.  Interestingly, this workshop was help just after WannaCry hit.
Just prior to that workshop, the President signed a new Executive Order on Cybersecurity.  Among other things, this Order mandates the use of the Framework with government agencies.  This could signal a change in how cybersecurity is seen both within government as well as in private industry.
There have been some other recent regulation that have gone into affect.  New York State has signed a new set of cybersecurity regulations for financial services companies operating in NY.  This is one of the toughest of such laws.  What is this law all about, and might other states follow?  And in Europe they signed the new GDRP regulation, dealing with data privacy that has everyone scrambling.  What do you need to know about this one?
In addition to these, there are some new standards coming down the pick.  NIST should be releasing a draft update of NIST SP800-53, which are the security controls used in FISMA.  And the Center for Internet Security is now soliciting input on an update to the Critical Security Controls, with plans on rolling out version 7 by the end of the year."
Presenter: Michael Brown
1PM
Broward Main Library 1st Floor
Creation Station
100 S Andrews Ave, Fort Lauderdale, FL