Hackmiami will be participating in DEFCON XX in Las Vegas, Nevada. Participation includes DJ/VJ %27 at chillout room, Skytalk and  We are hosting a contest in support of the Wireless Village.  DEFCON XX will be EPIC and we hope to see you there. See information below.
Homebrew Antenna Contest
As part of this years Wireless Village, Hackmiami will be hosting a contest for the upcoming DEFCON XX in Las Vegas, Nevada. The contest will be held in advance of the event and the prizes will be presented on Sunday, July 29th in the Wireless Village.
Contest specifics are:
Submit a homemade 2.4GHz WiFi band (2401-2483MHz) for performance testing.
Your antenna can be omni directional (radiates 360 degrees, usually a whip or rod radiator, monopole or dipole)
The antenna can be directional (radiates in one direction or multiple beamed directions, usually a patch, Yagi, Log Periodic, Conical, corner reflector or parabolic)
You antenna will be tested using a 6″ feedline terminated with SMA male or female, RP or standard.
Any antenna submitted with N type male or female will be set up using an adapter. If antenna arrives with any other connector type, it may be cut off and replaced with an SMA. Sender will be contacted.
Antenna maximum length in any direction is 45″
Antenna maximum weight is 15 Lbs
Omni directional antennas will be tested for elevation and azimuth-360.
Directional antennas will be tested for azimuth pattern and elevation pattern.
All antennas are tested for SWR/Return-Loss in the desired frequency range.
The SWR will be required under 2:1 ratio or equivalent RL.
Grading of antennas will be based on:
1. peak gain in the wanted direction.
A. omni-directional: at the horizon, and 360 degrees.
B Directional: Forward gain
C. SWR or R/L across the band.
D. Originality, uniqueness.
E. Gain performance to size and weight
All entrants are considered for commercial production feasibility and presented for factory production to interested parties, and profit share.
Submissions will open on May 11th – close on July 1st
Antennas to be shipped well packed to:
Trugain Antenna Lab 9500 NW 12 ST #3
Doral FL 33172.
Antennas will be returned within a week, post paid. (we pay the UPS back to sender)
The winner will receive a $200 Gift Card.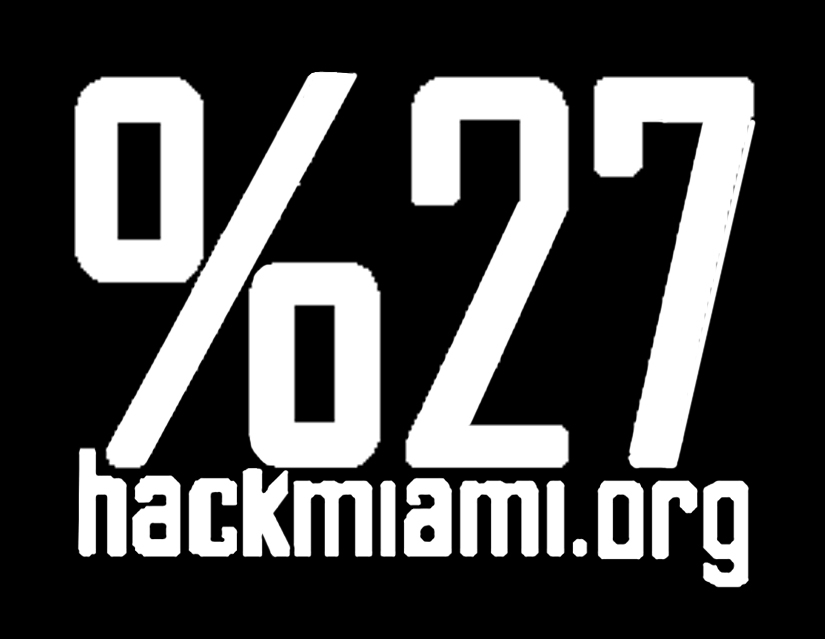 DJ/VJ Percent 27 at Pool Party  Friday 12AM-1Am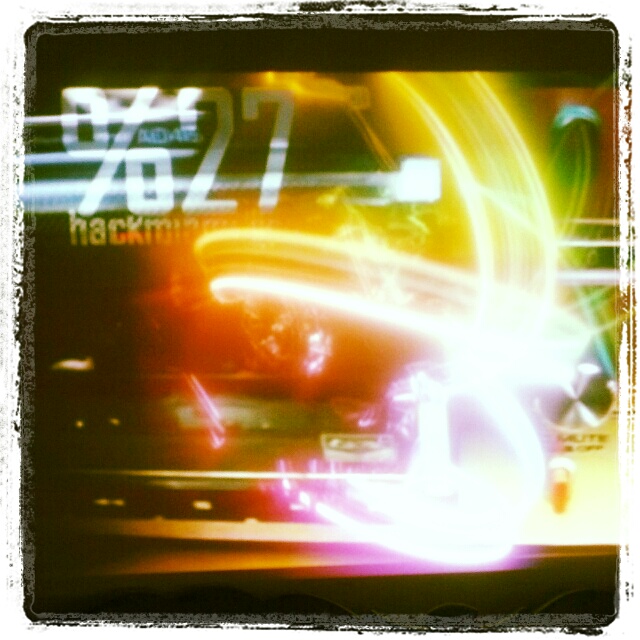 Chillout room — To be announced via Twitter

DEFCON Skytalks
Cyber Weapons, Castle Doctrine and The Second Amendment.
In this panel we will attempt to define cyberweapons, their nature, and the effects of regulation of such weapons on the First and Second Amendments to the US Constitution, and the implications to the Castle Doctrine, as implemented in many states.
Presenters
Rod Soto @rodsoto – Security Researcher with Hackmiami
Alexander Heid @hackmiami – Security Researcher with Hackmiami
Tuna @kingtuna – Security Researcher with Hackmiami
Roamer @shitroamersays – Roamer is a goon. Buy him booze. Lots of booze.
Fun with Software defined radios
The wireless world is a noisy one. Using software defined radios such as FUNCube and DVB-T dongles, one can listen to all sorts of interesting information from commercial and medical pagers to satellites and planes passing overhead. Anyone can listen, but can you hear? We will show you all the things required and you will be amazed what you are able to hear!
Presenters:
Jason N00bz   — @n00bznet – Jason pays the bills although nobody can figure it out what he actually does. Especially him! No torturing will be used in this talk to obtain passwords. It will still be fun though!
Jason Raj  — @d1sc0rd1an  — Raj has been hacking back when 2400 baud was for only the elite. Raj took the motto of BackTrack, "The quieter you are, the more you can hear" and started exploring the wireless world.
Zero Chaos –You can find him as @Zero_ChaosX on the twitterz. He has been identified as a "loud and obnoxious Gentoo evangelist" or just "loud and obnoxious" for short!