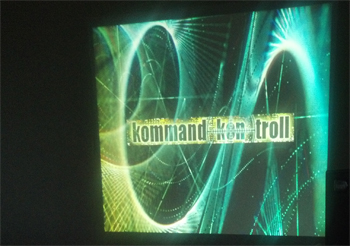 The Kommand && KonTroll CTF is one of the most realistic competitive hacking tournaments ever designed. Real life computer security challenges have been designed that highlight the the latest in malware, web application vulnerabilities and infrastructure attacks.
The Kommand && Kontroll CTF extreme hacking series has been featured at numerous hacker and security conferences around the United States. Players have included law enforcement, Occupy Wall Street hacktivists, professional exploit developers, professional penetration testers, as well as well known white hat and black hat hacking crews.
This training simulates a snapshot of the existing the global digital threatscape in a hands-on environment, with an array of network infrastructure and application vulnerabilities that mimic real world scenarios.
About the Instructors: 
Rod Soto is the Secretary of the Board of HackMiami. HackMiami is made up of experienced information security professionals that have years of experience working with large corporations, governments, and small businesses. Members of HackMiami are on the cutting edge of vulnerability research and regularly present at local information security group meetings (ISSA, OWASP) and international hacking conferences around the world (Defcon, HOPE, OWASP AppSec, Hacker Halted).
Alexander Heid is co-founder and President of HackMiami, and is a Senior Security Researcher at Prolexic Technologies with the PLXsert team. Previously Heid served as Chapter Chair for South Florida OWASP. He has previously worked within the finance and defense industries as a vulnerability analyst.
Heid's specialties include digital crime intelligence analysis, application security auditing, vulnerability analysis, penetration testing, and malware reversal. Much of the research he has participated in has been featured at national industry conferences and global mainstream media.