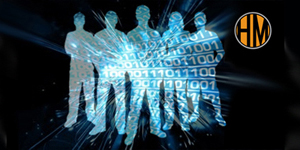 HackMiami is the premier resource in South Florida for the recruitment of highly skilled hackers that specialize in all manner of information technology and security.

HackMiami's experienced information security professionals have years of experience working with large corporations, governments, and small businesses.

Our services are designed to assist individuals and businesses in the development of their skills and their security posture through the facilitation of cutting edge methodologies from both the attack and defense perspective.

HackMiami features an array of information security professionals available to speak at your corporate engagement or IT/IS conference on a variety of digital attack and defense concepts.Contact us now to ensure an early booking.

HackMiami features an array of information security professionals available to engage in penetration tests and/or vulnerability assessments of small and medium sized businesses, as well as corporate enterprises. HackMiami members have years experience securing network infrastructures and applications for established corporations.
Network/Application Vulnerability Assessments
Network/Application Penetration Tests
Physical Facility Security Assessments
Social Engineering Assessments
On-site Training Seminars

DISCLAIMER: We do not claim to guarantee compliance with PCI, HIPPA, or any other auditing standard. Our assessments should serve as an overall guide to the security posture of your organization. We will often find and flag issues that are checked for in PCI / HIPPA audits, however we make no claim to be an auditing firm that will qualify your organization to meet specific compliance standards. Compliance is NOT security.