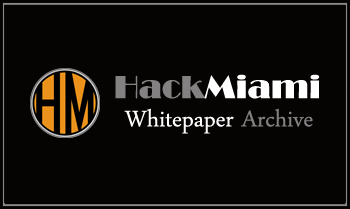 Thank you for visiting HackMiami's Whitepaper Archive.
HackMiami publishes whitepapers for researchers, businesses, and technical audiences. Our papers cover a variety of topics and investigate the latest developments in internet security and important trends in the global threatscape.

Because the terrain of the digital landscape is constantly shifting, we invite you to visit our archive often to download our latest research. You may also be interested in our HackMiami Presentation Archive where we share content from past HackMiami meetings and events.
---
---
Whitepaper: Crypto-Ransomware, Defense and Countermeasures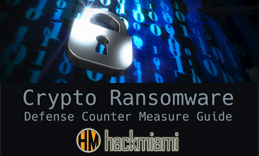 Researchers from HackMiami have authored a whitepaper in an effort to combat the growing trend of cryptographic ransomware infections affecting businesses and consumers. The publication is intended as a guide for the analysis, decryption,

and disinfection of devices that have been impacted by the latest variants of cryptographic ransomware.
---
---
Whitepaper: Analysis of the Cryptocurrency Marketplace

An overview of the technical, economic, and social impact of cryptocurrencies such as Bitcoin and Litecoin
by: Alexander Heid
This document will go into a comprehensive level of detail about cryptocurrency technologies and protocols, as this is required to familiarize the reader with the principles behind the rapidly emerging open source economic ecosystem.

Furthermore, emerging attack vectors of cryptocurrencies will be discussed, such as custom malware campaigns and targeted exploitation.
---
---
Whitepaper: HackMiami Web Application Scanner 2013 PwnOff
An Analysis of Automated Web Application Scanning Suites
Presented by: James Ball, Alexander Heid, and Rod Soto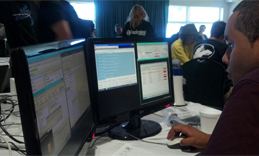 This document is an analysis of the performance of five common web application scanners, which were put against three different types of web applications. The document will provide as an evaluation of the web application scanner suites from application to the completion of the scan, and will rate the suites on multiple criteria. The Web Application PwnOff was a live event that took place at the HackMiami 2013 Hackers Conference in Miami Beach Florida. There were three target web applications, one PHP based, one JSP based and one .NET based.

The scans consisted of a single pre-authentication scan, and a single post-authentication scan against each user level.